MAN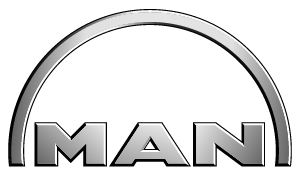 MAN continued to work intensively on digital solutions for the transport industry in 2019. In South America, further improving conditions led to a considerable increase in deliveries.
BUSINESS DEVELOPMENT
Customer focus, enthusiasm for the product, and efficiency are the core values at MAN. MAN, DB Schenker and the Fresenius University of Applied Sciences presented the successful results of the platooning project in real logistics operations in the reporting year. The findings: operating digitally networked trucks on German motorways is safe, technically reliable and easily applicable in the day-to-day operations of a logistics company. In addition, the technology also saves fuel. As part of a research project sponsored by the Federal Ministry of Transport and Digital Infrastructure (BMVI), truck drivers praised the driving comfort and general feeling of safety. MAN worked intensively in 2019 on the successful launch of its new generation of trucks, which took place in February 2020. The MAN Lion's City was the winner in the "Safety Label Bus" category at the Busworld Awards 2019.
In South America, MAN Commercial Vehicles was recognized in 2019 as one of Brazil's best employers with its Volkswagen Caminhões e Ônibus brand. Since the new Delivery range launched in 2017, over 25,000 vehicles have already been produced. Production of the Constellation truck passed the 240,000-vehicle mark in 2019. In bus production too, Volkswagen Caminhões e Ônibus is underscoring its strong position, with more than 3,400 Volksbuses being delivered as part of the "Caminho da Escola" (route to school) program. A further 430 buses are being provided to support social projects. Following the successful introduction of our digital brand RIO in 2019, Volkswagen Caminhões e Ônibus has already connected 1,000 vehicles. With the "e-Consortium", the company is also driving the introduction of electric trucks in Brazil.
Due to the slowing European market for trucks in 2019, incoming orders at MAN fell by 5.3% in the reporting year to 139 thousand vehicles. A total of 143 (137) thousand commercial vehicles were delivered to customers, of which 14 (14) thousand were buses. In South America, MAN Commercial Vehicles recorded rising demand with its Volkswagen Caminhões e Ônibus brand as a result of the further improving economic environment in Brazil.
In 2019, MAN produced a total of 141 (138) thousand commercial vehicles, including 14 (14) thousand buses.
SALES REVENUE AND EARNINGS
Driven by higher volumes, sales revenue at MAN Commercial Vehicles climbed to €12.7 billion in 2019, exceeding the prior-year figure by 4.6%. Operating profit was up on the prior-year period at €402 (332) million, which was negatively impacted by expenses incurred in connection with the restructuring of activities in India. The operating return on sales was 3.2 (2.7)%.
Increase in profit in 2019
PRODUCTION

Units

2019

2018

Trucks

111,839

114,556

Buses

13,668

14,445

Light Commercial Vehicles

15,903

9,043

141,410

138,044
MAN COMMERCIAL VEHICLES

2019

2018

%

Orders received (thousand units)

139

146

−5.3

Deliveries

143

137

+4.6

Vehicle sales

143

137

+4.6

Production

141

138

+2.4

Sales revenue (€ million)

12,663

12,104

+4.6

Operating result

402

332

+21.2

Operating return on sales (%)

3.2

2.7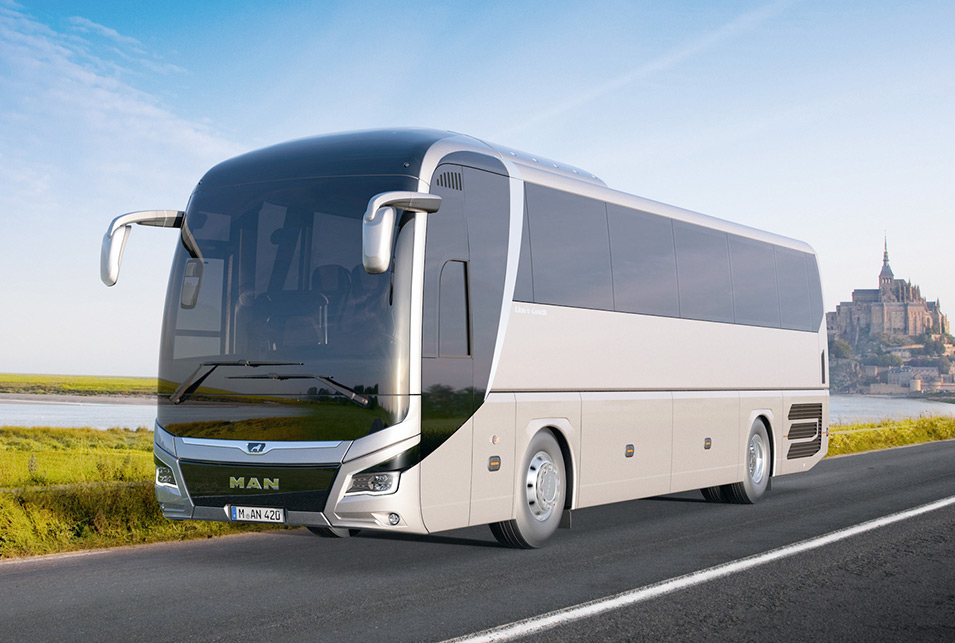 DELIVERIES BY MARKET
in percent