ŠKODA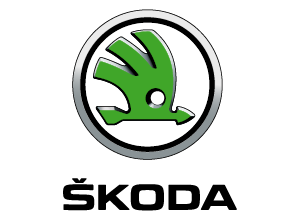 ŠKODA presented new vehicles with alternative drives in 2019, including the G-Tec CNG models. With the Citigoe iV, the first all-electric production model, ŠKODA is entering the era of e-mobility.
BUSINESS DEVELOPMENT
The ŠKODA models are synonymous with smart understatement, featuring a superior spacious interior, the highest standards of functionality, excellent value for money and a distinct design. Added to that are a number of "Simply Clever" ideas and new digital services, all aimed at making customers' lives easier. ŠKODA presented the CNG-powered Scala G-Tec and Kamiq G-Tec in 2019, expanding the range of particularly environmentally conscious and efficient natural gas models. ŠKODA also presented the successor to the successful Octavia, and the Kamiq city SUV for the European market. In addition, ŠKODA entered the era of e-mobility in 2019. For the future, ŠKODA is combining the establishment of its electric product family and an integrated networked ecosystem for mobility solutions under the iV sub-brand. The ŠKODA Citigoe iV is the Czech brand's first all-electric vehicle. Another electric car also celebrated its debut in 2019: the Superbe iV is ŠKODA'S first production model with plug-in hybrid drive. ŠKODA gave a foretaste of this in the reporting year with the presentation of the all-electric Vision iV concept study. With a sporty, emotive design, this is the first vehicle from ŠKODA to be based on the Modular Electric Drive Toolkit (MEB).
The ŠKODA brand delivered 1.2 (1.3) million vehicles worldwide in 2019. China remained the largest individual market. However, deliveries there fell by 17.3%. Meanwhile, in Western Europe (+7.0%) and in Central and Eastern Europe (+4.1%), an increase in deliveries was achieved.
ŠKODA sold 1.1 (1.0) million vehicles in the reporting period. The gain was due particularly to the initial consolidation following the assumption of regional responsibility for India. The Karoq and Kodiaq models were in particularly high demand. The difference between figures for deliveries and unit sales is mainly due to the fact that the vehicle-producing joint ventures in China are not attributed to ŠKODA brand companies.
The ŠKODA brand produced 1.2 (1.3) million vehicles worldwide in 2019. The 22 millionth vehicle rolled off the assembly line in mid-April 2019. It was produced by the SAIC VOLKSWAGEN joint venture's plant in Changsha.
SALES REVENUE AND EARNINGS
Sales revenue at the ŠKODA brand increased by 14.5% in 2019 to €19.8 billion, particularly due to initial consolidation following the assumption of regional responsibility for India. The operating profit improved by €0.3 billion to €1.7 billion in the reporting period. Volume increases, mix optimizations and pricing measures more than compensated for negative effects resulting from cost increases and higher upfront expenditure for new products. The operating return on sales stood at 8.4%, compared to 8.0% in the previous year.
Vehicles produced by the ŠKODA brand
PRODUCTION

Units

2019

2018

Octavia

358,356

400,210

Rapid/Scala

207,724

195,270

Karoq/Kamiq/Yeti

203,688

173,816

Kodiaq

177,163

155,499

Fabia

166,237

186,213

Superb

102,592

136,985

Citigo

27,306

37,095

1,243,066

1,285,088
ŠKODA BRAND

2019

2018

%

Deliveries (thousand units)

1,243

1,254

−0.9

Vehicle sales

1,062

957

+11.0

Production

1,243

1,285

−3.3

Sales revenue (€ million)

19,806

17,293

+14.5

Operating result

1,660

1,377

+20.6

Operating return on sales (%)

8.4

8.0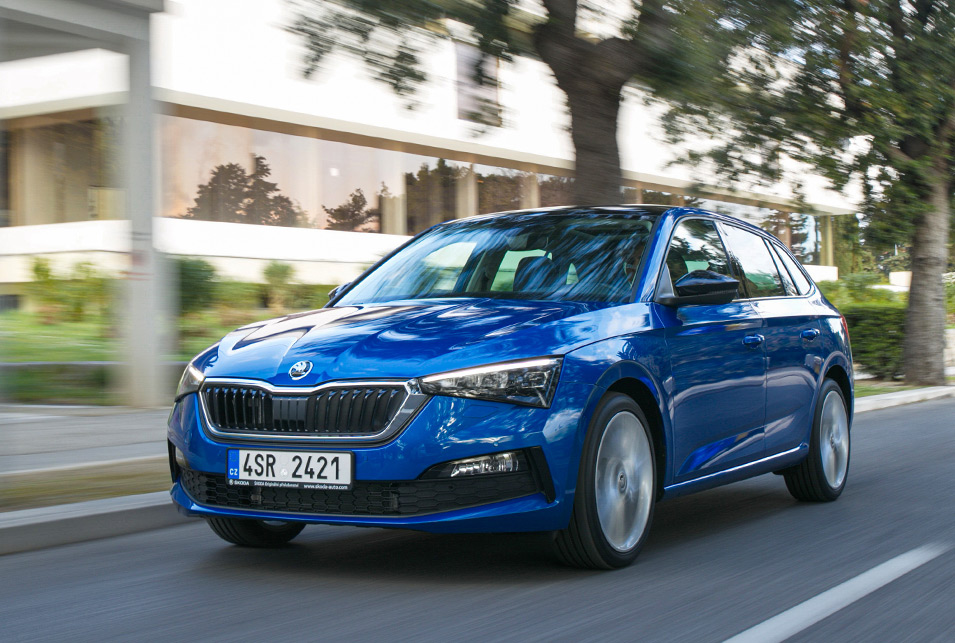 DELIVERIES BY MARKET
in percent