Porsche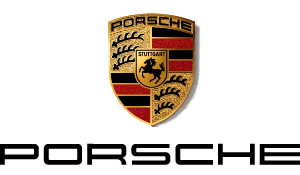 Porsche is electrifying – the all-electric Taycan marks the beginning of a new era for the sports car manufacturer. With the new 911 Cabriolet, Porsche is celebrating open-top driving.
BUSINESS DEVELOPMENT
Exclusivity and social acceptance, innovation and tradition, performance and everyday usability, design and functionality – these are the brand values of sports car manufacturer Porsche. The highlight in fiscal year 2019 was the presentation of the Taycan. With a spectacular world premiere taking place simultaneously on three continents, Porsche presented its first all-electric sports car to the audience. The four-door sports saloon impressively combines typical Porsche performance and connectivity with everyday usability and is setting new benchmarks for sustainability and digitalization. The vehicle is produced carbon-neutrally in Zuffenhausen. The Taycan Turbo S, Taycan Turbo and Taycan 4S models in the new series are at the cutting edge of Porsche E-Performance and are among the sports car manufacturer's most powerful production models. The Taycan's top version Turbo S can generate up to 560 kW (761 PS). It accelerates from 0 to 100 km/h in just 2.8 seconds and has a range of up to 412 km. Porsche also presented the new 911 Cabriolet in 2019, continuing the tradition of open-top driving. The 331 kW (450 PS) twin-turbo engine delivers top speeds of over 300 km/h, and acceleration of 0 to 100 km/h in less than 4 seconds. There was a new member of the Cayenne range in 2019: the Cayenne Coupé. The new derivative includes all the technical highlights of the third Cayenne generation, but is more progressive, more athletic and more emotional thanks to its custom design elements with a roof line that falls away more dramatically to the rear. Other new products comprised the 718 Touring versions of the Boxster and Cayman as well as the Macan S and the Macan Turbo.
Porsche increased its deliveries to customers by 9.6% in fiscal year 2019 to 281 thousand sports cars. China, where Porsche sold 87 thousand vehicles (+8.3%), remained the largest individual market. Deliveries rose by 15.2% in Europe and 6.5% in North America.
Porsche's unit sales amounted to 277 thousand vehicles in 2019. This was 9.6% more than in the previous year. The Macan and Cayenne models in particular achieved considerable growth.
Porsche produced 274 thousand vehicles in the reporting year, an increase by 2.2% year-on-year.
SALES REVENUE AND EARNINGS
Porsche Automotive's sales revenue rose by 10.1% to €26.1 (23.7) billion in fiscal year 2019. Operating profit before special items improved by 2.4% year-on-year to €4.2 billion. Volume and mix improvements and product cost optimization compensated for negative exchange rate effects and cost increases. The operating return on sales before special items was 16.2 (17.4)%. The diesel issue gave rise to special items of €−0.5 billion in the reporting period.
Increase in unit sales in 2019
PRODUCTION

Units

2019

2018

Cayenne

95,293

79,111

Macan

89,744

93,953

911 Coupé/Cabriolet

37,585

36,236

Panamera

31,192

35,493

718 Boxster/Cayman

19,263

23,658

Taycan

1,386

–

274,463

268,451
PORSCHE AUTOMOTIVE1

2019

2018

%

| | |
| --- | --- |
| 1 | Porsche (Automotive and Financial Services): sales revenue €28,518 (25,784) million, operating profit before special items €4,396 (4,291) million. |

Deliveries (thousand units)

281

256

+9.6

Vehicle sales

277

253

+9.6

Production

274

268

+2.2

Sales revenue (€ million)

26,060

23,668

+10.1

Operating result before special items

4,210

4,110

+2.4

Operating return on sales (%)

16.2

17.4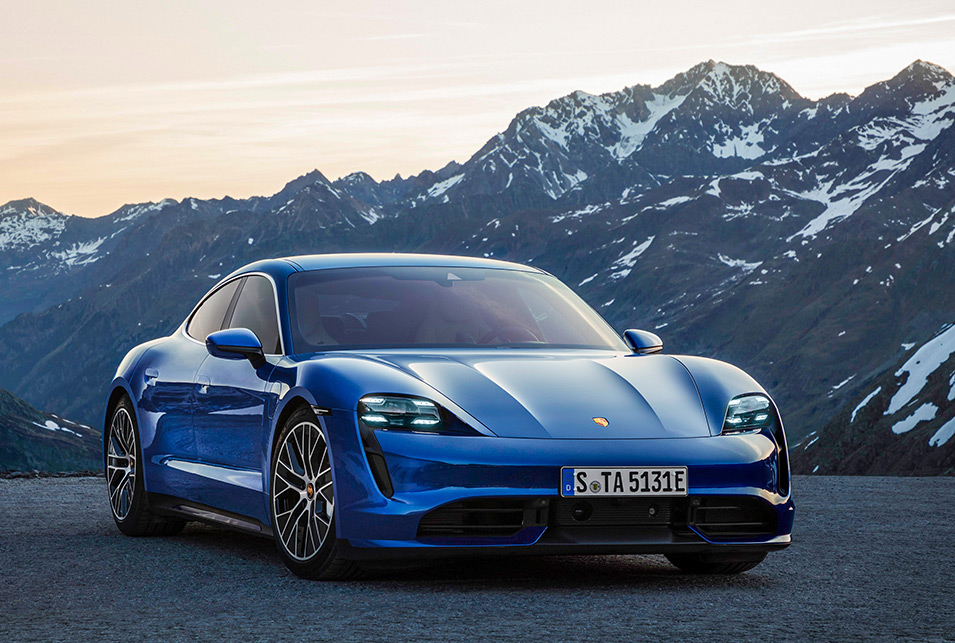 DELIVERIES BY MARKET
in percent