Scania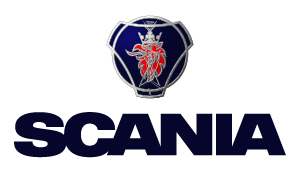 Scania presented innovative and sustainable solutions for public transport in 2019. The R 450 won the "Green Truck 2019" award. Sales revenue and earnings increased year-on-year.
BUSINESS DEVELOPMENT
The Swedish brand Scania follows its values "Customer first", "Respect for the individual", "Elimination of waste", "Determination", "Team Spirit" and "Integrity". In 2019, Scania's R 450 truck won the "Green Truck 2019" award as the most fuel-efficient and environmentally friendly commercial vehicle in its class. At the UITP 2019 Global Public Transport Summit, Scania presented sustainable solutions for public transport, particularly to address the future challenges in major cities. It revealed initial realizations of innovative transport solutions that included the use of autonomous shuttle buses in public spaces. In keeping with this, it also presented the new battery-electric, self-driving urban concept vehicle NXT. The NXT offers a high degree of flexibility and is able to shift from delivering goods during the day to collecting refuse at night, for example. The autonomous concept vehicle AXL is another forward-looking solution for use in mines. In October, at the international trade fair FENATRAN in Brazil, Scania won the "Truck of the Year" prize for the Latin American market. The new Scania Citywide, the first all-electric urban bus in series production, won an award at Busworld.
The key figures presented in this chapter encompass Scania's truck and bus, industrial and marine engines businesses.
Incoming orders at the Scania brand fell by 8.2% year-on-year to 89 thousand vehicles due to a cooling down the market for trucks in Europe during the course of the year in 2019. In 2019, the Scania brand increased its deliveries to 99 (96) thousand vehicles worldwide. Scania recorded increases especially in Europe and Brazil. The number of buses delivered in 2019 stood at 8 (8) thousand units. Demand for services and replacement parts as well as for Scania Financial Services was again higher in the reporting period than in the previous year.
Scania manufactured 97 (101) thousand commercial vehicles in fiscal year 2019, of which 8 (9) thousand were buses. The successful introduction of the new generation of Scania trucks in Latin America and Asia completed the changeover of production to the new series.
SALES REVENUE AND EARNINGS
Scania Vehicles and Services generated sales revenue of €13.9 (13.0) billion in fiscal year 2019. Operating profit increased by 24.8% to €1.5 billion. In addition to higher vehicles sales and a stronger genuine parts and service business, improvements in the mix as well as exchange rate effects had a positive impact on profit. The operating return on sales amounted to 10.8 (9.3)% in the reporting period.
Operating return on sales in 2019
PRODUCTION

Units

2019

2018

Trucks

89,276

92,679

Buses

7,719

8,696

96,995

101,375
SCANIA VEHICLES AND SERVICES1

2019

2018

%

| | |
| --- | --- |
| 1 | Scania (including Financial Services): sales revenue €14,391 (13,360) million, operating profit €1,648 (1,346) million. |

Orders received (thousand units)

89

97

−8.2

Deliveries

99

96

+3.1

Vehicle sales

101

97

+3.2

Production

97

101

−4.3

Sales revenue (€ million)

13,934

12,981

+7.3

Operating result

1,506

1,207

+24.8

Operating return on sales (%)

10.8

9.3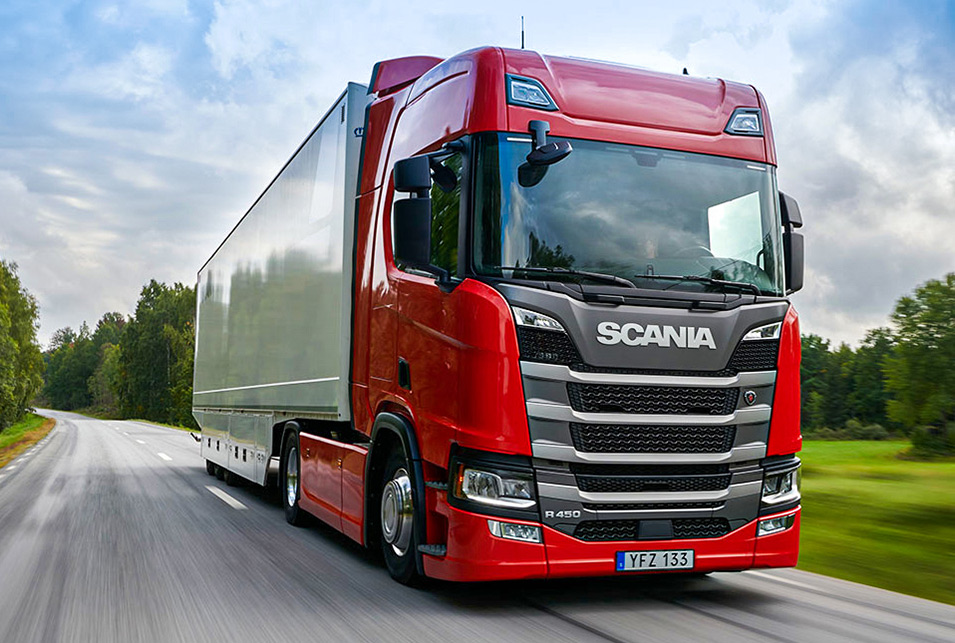 DELIVERIES BY MARKET
in percent