Volkswagen Financial Services

Volkswagen Financial Services continued its successful course in 2019, achieving growth in contract volume and earnings. This was thanks to its international presence combined with a diverse product portfolio.
STRUCTURE OF VOLKSWAGEN FINANCIAL SERVICES
Volkswagen Financial Services comprises dealer and customer financing, leasing, direct banking and insurance activities, fleet management and mobility services in 48 countries. Volkswagen Financial Services AG is responsible for global coordination of the Group's financial services activities, the only exceptions being the financial services business of the Scania brand and of Porsche Holding Salzburg. In Europe, the principal companies are Volkswagen Bank GmbH, Volkswagen Leasing GmbH and Volkswagen Versicherungsdienst GmbH. VW CREDIT, INC. operates financial services activities in North America.
BUSINESS DEVELOPMENT
In 2019, Volkswagen Financial Services and the Nature And Biodiversity Conservation Union (NABU) launched the "Blaue Flotte" (Blue Fleet), an e-mobility program for fleet customers. The initiative centers on investment in climate-relevant bog protection projects. One of the major focuses is on renaturation of the Sulinger Moor in Lower Saxony. In future, the "Blaue Flotte" label will bring together all e-mobility offerings from Volkswagen Financial Services in Germany.
The international fleet business has been further strengthened with a majority shareholding in FleetLogistics. The other shareholder is TÜV SÜD Auto Service GmbH. This strategic partnership will combine and further develop mobility services for fleet customers.
The online used vehicle platform heycar from Volkswagen Financial Services is expanding: after the positive performance in Germany, where heycar launched in October 2017, the platform is now also serving dealers and customers in the United Kingdom in the first step of its international expansion. Since the reporting year, they have been able to use the internet platform to find high-quality used vehicles with warranties.
Volkswagen Financial Services is further expanding its involvement in the mobility business and acquired 100% of the shares in LogPay Financial Services GmbH (LPFS) in the reporting year. LPFS owns LogPay Mobility Services, a leading payment services provider for local public transport in Germany. With the takeover of LPFS, Volkswagen Financial Services is able to centralize its fuel card business and become one of the leading fuel and road toll service providers in Europe.
To further expand the strategic business area related to parking, Volkswagen Financial Services acquired 75.1% of the shares in PTV Truckparking B.V. from PTV Planung Transport Verkehr AG from Karlsruhe. Based in Utrecht (Netherlands), the company operates the web platform and smartphone app Truck Parking Europe. A popular service aimed at truck drivers, this helps users find and reserve truck parking spaces along motorways.
The new "Ubility" hub from Volkswagen Financial Services encourages cooperation between business, researchers, universities and start-ups. The hub aims to develop brand-independent services and products from Volkswagen Financial Services and make them market-ready.
Total number of contracts at the end of 2019
The main refinancing sources for Volkswagen Financial Services are money market and capital market instruments, asset-backed securities (ABS) transactions, customer deposits from the direct banking business and bank credit lines.
In April 2019, Volkswagen Financial Services AG issued three bonds with different terms and a total volume of €2.75 billion. In June 2019, Volkswagen Leasing GmbH placed two bonds with terms of three and seven years and a total volume of €1.75 billion. In January 2019, Volkswagen Bank GmbH placed four bonds with a broad range of maturities, incorporating a variable-interest tranche. The transaction had a total volume of €2.5 billion.
Numerous notes transactions were conducted internationally too. In the US capital market, a bond with a total volume of USD 3.0 billion was placed with investors in five tranches. Notes with a volume of around CAD 1.5 billion were issued in the Canadian refinancing market. Other notes transactions were conducted in the UK, Australia, Brazil and Norway. In addition to this, private placements were issued in various currencies.
Volkswagen Leasing GmbH was active on the market again in 2019 with its ABS transactions. The "Volkswagen Car Lease 28" transaction, consisting of securitized German leasing receivables, had a volume of approximately €1.0 billion and was the first European securitization transaction under the STS standard for high-quality securitizations. Approximately €1.0 billion of receivables were also securitized in the 29th ABS transaction, "Volkswagen Car Lease 29".
Outside Germany, Volkswagen Financial Services issued a total of seven ABS transactions in the United States, China, Australia, Japan and Brazil. In Japan, the eighth ABS transaction was successfully placed in "Driver Japan". The "Driver China nine" ABS transaction was the highest-volume issue to date by Volkswagen Financial Services in China.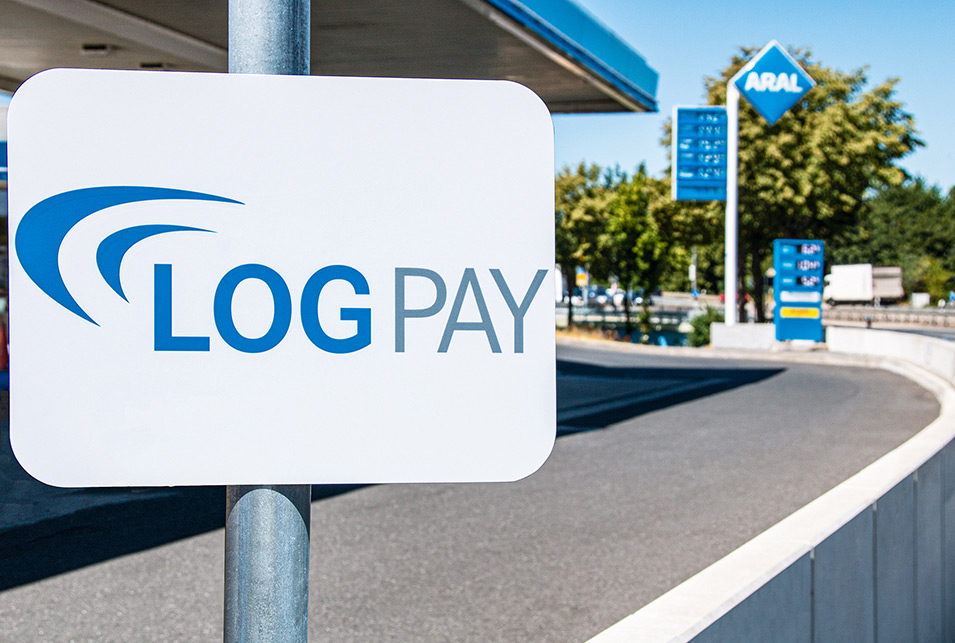 The number of new financing, leasing, service and insurance contracts signed in fiscal year 2019 was 8.5 million, making it 5.7% higher than in the previous year. As of December 31, 2019, the total number of contracts was 21.5 million, up 5.9% from the year before. The number of contracts in the Customer Financing/Leasing area rose by 4.4% to 11.2 million. There were 10.3 million contracts in the Service/Insurance area, 7.7% more than in the previous year. With credit eligibility criteria remaining unchanged, the penetration rate, expressed as the ratio of financed or leased vehicles to relevant Group delivery volumes – including the Chinese joint ventures – was steady at 34.2 (33.9)%.
As of the end of the reporting period, Volkswagen Bank GmbH managed 1.3 (1.4) million deposit accounts. As of year-end 2019, Volkswagen Financial Services employed 14,394 people worldwide, including 7,414 in Germany.
SALES REVENUE AND EARNINGS
The sales revenue of Volkswagen Financial Services in the reporting year amounted to €38.0 billion, an increase of 15.8% on the previous year. The operating result rose by 13.3% and hit a new record of €3.0 billion. The increase was mainly attributable to business growth.
VOLKSWAGEN FINANCIAL SERVICES

2019

2018

%

| | |
| --- | --- |
| 1 | Includes our international joint ventures since January 1, 2019. Prior-year figures adjusted. |
| 2 | Excluding provisions and deferred tax liabilities. |
| 3 | Earnings before tax as a percentage of average equity (continuing operations). |
| 4 | Liabilities as a percentage of equity. |

Number of contracts1

thousands

21,498

20,291

+5.9

Customer financing

6,585

6,387

+3.1

Leasing

4,616

4,341

+6.3

Service/Insurance

10,297

9,563

+7.7

Lease assets

€ million

47,222

40,317

+17.1

Receivables from

€ million

Customer financing

68,517

63,690

+7.6

Dealer financing

23,093

20,529

+12.5

Leasing agreements1

46,276

41,838

+10.6

Direct banking deposits

€ million

31,330

28,926

+8.3

Total assets

€ million

223,536

207,629

+7.7

Equity

€ million

28,428

26,298

+8.1

Liabilities2

€ million

187,092

174,255

+7.4

Equity ratio

%

12.7

12.7

Return on equity before tax3

%

10.8

10.0

Leverage4

6.6

6.6

Operating result

€ million

2,960

2,612

+13.3

Earnings before tax

€ million

2,968

2,600

+14.2

Employees at Dec. 31

14,394

14,048

+2.5