Volkswagen Commercial Vehicles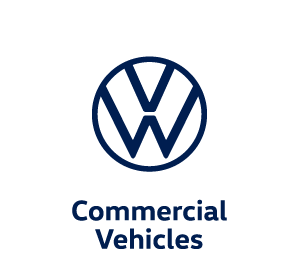 The Transporter 6.1 – a technically redesigned version of the bestselling van – was launched on the market in 2019. Volkswagen Commercial Vehicles will be the Group's leading brand for autonomous driving.
BUSINESS DEVELOPMENT
As a leading manufacturer of light commercial vehicles, Volkswagen Commercial Vehicles is making fundamental and sustainable changes to the way goods and services are distributed in cities in order to improve quality of life, especially in inner city areas. The brand is also the Volkswagen Group's leader in autonomous driving as well as in services such as Mobility-as-a-Service and Transport-as-a-Service. For these solutions, Volkswagen Commercial Vehicles plans to develop special-purpose vehicles such as robo-taxis and robo-vans to keep the world of tomorrow moving with all its requirements for a clean, intelligent and sustainable mobility.
In the reporting year, Volkswagen Commercial Vehicles introduced its extensive technically redesigned bestselling van, the Multivan/Transporter 6.1. Thanks to the switch from hydraulic to electro-mechanical power steering, the Transporter now has an extended range of driver assist systems, which significantly increase safety and comfort. The new assist systems include technologies such as Lane Assist, Park Assist and Trailer Assist. In addition, the vehicle has been tailored to the requirements of the digital world: now available as an option is the third generation of the Modular Infotainment Toolkit, which enables the use of new applications and online services with an integrated SIM card. The popular Campervan California has also been upgraded. Like its predecessor, the California 6.1 is available in three equipment versions: Beach, Coast and Ocean.
Deliveries by Volkswagen Commercial Vehicles in fiscal year 2019 stood at 492 thousand units and were slightly down on the previous year (−1.6%). While sales in Europe increased by 1.4%, they declined in South America by 14.5%.
Unit sales fell by 2.8% to 456 thousand vehicles in the reporting year. Increases were recorded for the Crafter.
The Volkswagen Commercial Vehicles brand produced 477 thousand vehicles in the reporting period. This was 8.0% less than in the previous year. The decline was due to the model change in the T series and the WLTP test procedure applicable to light commercial vehicles since September 1, 2019. The two millionth Caddy rolled off the assembly line at Volkswagen Poznan in March. The main plant in Hanover celebrated a special anniversary in 2019: the ten millionth vehicle rolled off its assembly line in early March. The Hanover plant began producing the T series in 1956.
SALES REVENUE AND EARNINGS
Sales revenue by Volkswagen Commercial Vehicles in 2019 was almost on a level with the previous year, at €11.5 (11.9) billion. In particular, increased fixed and development costs for new products reduced operating profit to €510 (780) million. Improved product costs had a positive effect. The operating return on sales amounted to 4.4 (6.6)%.
Vehicles produced in Hanover
PRODUCTION

Units

2019

2018

Caravelle/Multivan, Kombi

96,533

115,525

Transporter

91,585

86,286

Caddy Kombi

81,466

89,154

Crafter

72,906

67,151

Amarok

68,010

88,950

Caddy

66,780

71,881

477,280

518,947
VOLKSWAGEN COMMERCIAL VEHICLES BRAND

2019

2018

%

Deliveries (thousand units)

492

500

−1.6

Vehicle sales

456

469

−2.8

Production

477

519

−8.0

Sales revenue (€ million)

11,473

11,875

−3.4

Operating result

510

780

−34.6

Operating return on sales (%)

4.4

6.6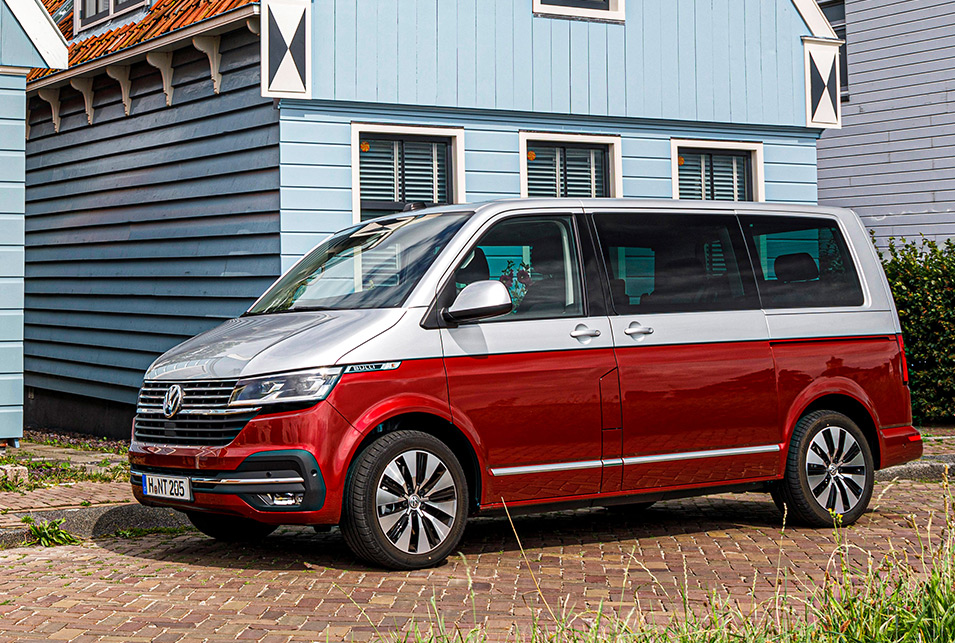 DELIVERIES BY MARKET
in percent